Personal Injury Attorney Sacramento, CA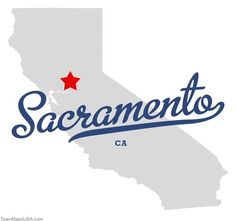 Tragically, a personal injury due to the negligence of another person could happen anytime, which can leave you and your loved ones to deal with the consequences. Facing pricey medical bills, lost income and the fight to recover emotionally and physically, the effects are sometimes overwhelming. The most exasperating part is the feeling that too many things are all of sudden out of control.
If you or any of your loved ones has been injured because of another persons' carelessness, an experienced personal injury attorney may come in handy. Let a competent personal injury attorney in Sacramento assist you with your situation by letting the other party pay for the damages. Although financial compensation cannot help to make you whole once more, it can somehow take away the stress involved with this hard time!
Do I Have a Personal Injury Claim?
If you have acquired an injury that isn't your fault, you might have a case. Personal injury cases will try to take financial damages from the responsible party to compensate the victims of the injuries they attained. Though money can't totally pay for the pain and suffering that the injuries you and your family have acquired, sufficient financial compensation can help relieve the stress that normally results from an unforeseen accident. In short, let the finest Sacramento personal injury attorney assist you so you won't have to worry about the expenses, and you can concentrate on what matters most, your recovery.
Personal injuries may be an outcome of the inaction or carelessness of one or more people or group. Common causes of personal injuries are workplace accidents, medical malpractice, traffic accidents, and wrongful death. The moment you got injured that's not your fault, it can be defined under the legal definition of personal injury. If your claim in opened in court, you must try to show that the other party was negligent and liable for your injury. This simply means that it was legally necessary for them to show a certain level of care, which they failed to do and, as a result, you were injured in some way.
How Can a Sacramento Personal Injury Attorney Help Me?
You can always rely on the help of a skilled personal injury attorney to understand relevant laws and cases inside and out. Our experienced personal injury attorney will assess your claim from a totally different standpoint to determine all conceivable angles to make the most out of your compensation package and at the same time make sure that no fact, no matter how trivial, is ignored.
Naturally, the insurance company will tell you differently. They are clever at giving you the impression that your personal interest is their priority while at the same time trying to limit their financial coverage. Here's a secret: your insurance company isn't working to look after your interest when it comes to compensation. In Sacramento or even all over the world, the main job of insurance companies is to pay little as much as possible and evade a costly lawsuit.
If an insurance company or a huge business is involved in your personal injury claim, these are reasons that consulting with a personal injury attorney is crucial:
You're Unskilled – Organizations of this proportion have a team of experienced lawyers and other professionals who have a major goal in mind: to provide little payout as much as possible to injury victims. Do not attempt to face them without your personal injury attorney; you shouldn't be alone.
You Need Financial Resources – Insurance companies have all the time to spend yet you don't. With medical bills stacking up, they may swoop in and propose you a low-ball offer that you are going to take out of worry. A good personal injury attorney who has the experience of the personal injury will be helpful to give you advice on the equality of any offer and the benefit you will get from filing a case.
You Don't Know Their Schemes – Big businesses know that you are not an expert in legal matters, and they take advantage of this knowledge. Do not expect that they will tell your legal rights or the applicable statute of limitation. They will surely not preserve evidence that is not legally needed.
And most of all, a skilled and knowledgeable personal injury attorney can give you peace of mind and time to fully recover. If you have expert knowledge and experience at your side, you will start to feel that you are in control of the situation again, along with your life.