Personal Injury Attorney Roseville, CA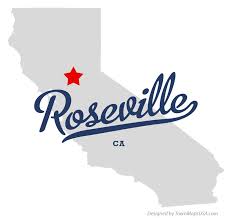 Pursuing injury claims against negligent people, may it be due to a faulty product, medical malpractice or vehicular accident in Roseville, California, gives the injured party the means of redemption. These injury claims let the families recover fully without going through the hardships of unpaid medical expenses arriving from every mail delivery.
Personal Injury Attorney Hanecak has a Roseville, California personal injury attorney that can aid you and your loved ones in fighting for your financial claims from the responsible party because of negligence, while at the same time help you find financial compensation from relevant sources, such as insurance companies.
Most of the time, the knowledge of a seasoned personal injury attorney – or at least that the presence of such lawyer threatens insurance companies. It's critical to have a personal injury attorney to guide you in this sensitive matter due to the complex legal rules that involve with claim cases, or due to the level of your injuries may result for your compensation to greatly vary from the normal – or the insurance company declines the settlement. These injuries and accident below will certainly require the help of a personal injury attorney:
Severe Injuries – One factor that determines the amount of financial compensation to be awarded to you is the severity of your injuries. And this can be measured by assessing the amount of your medical expenses, the injury type you acquired and the duration of time it will take for you to recuperate. As the extent of your compensation increases, the range where such compensation falls becomes wider. With such cases, it is valuable to have a personal injury attorney help you in handling your claim and to ensure that you get the highest range of compensation.
Permanent Disabling Injuries – Some accidents lead to injuries that particularly affect the person's appearance and physical capabilities for a long period or sometimes, permanently. Knowing a serious injury's worth can be challenging. So, it is essential to seek the help of an experienced personal injury attorney to get the most of your claim.
Varying Personal Injury Claims
When it comes to handling accident claims, Personal Injury Attorney Hanecak's personal injury attorney has the knowledge and experience in managing various injuries and also the wrongful death that can tear apart families. Below is a list of categories that include such cases:
Pedestrian and Bicycle Accidents
Car Accidents
Defective Product Injuries
Slip and Fall Accidents
Unsafe Premise Liability
Medical Malpractice
Workplace Accidents
Denial of Workers Compensation
Wrongful Death
Where to Begin?
Personal injuries can be overwhelming on the physical, emotional, and mental aspect. If you got injured in any way due to the negligence of another person, immediately seek medical help to avert potentially deadly health complications and make sure that you're diagnosed correctly without any delay.
When you are stable, call Personal Injury Attorney Hanecak right away, our personal injury attorney is always ready to evaluate your case with attention, consideration and professionalism. Our main goal is to aid you in the legal system as proficiently and positively as possible so your recovery and healing will not be delayed.
Personal Injury Attorney Hanecak can offer you and your loved ones with comprehensive consultation, which is free of charge so you can fully understand your case prior to giving you the essential legal advice to go on. This will make you comprehend your claim from a legal point of view while at the same time provide you with the chance to ask questions that will help you be confident in advancing your case.
The moment you decide to move forward with your injury case, our personal injury attorney will immediately chase the responsible negligent party so as to acquire the maximum settlement.
Our deep and strong relationship with our clients lets us provide every injured individual with the understanding, assurance and personalized care needed to attain success. You, as the client, will always have the idea of the standing of your case, what the next stage will be, because your personal injury attorney will be your extension – always prepared to defend your rights.