Personal Injury Lawyer Sacramento, CA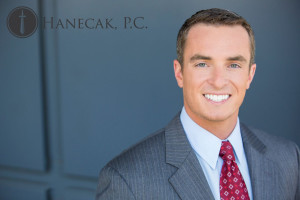 A sound body is important to have a full, meaningful life. But when you acquire an injury, your daily activities can be affected, and this can be extremely distressing. Your capability to work in your previous capacity might be limited, which can be financially and emotionally damaging for you and your family, and as a result, this affects your capability to appreciate life.
If you have sustained injuries due to somebody's carelessness and negligence, you have the legal right to claim financial recovery for the damages. So, seek help from a personal injury lawyer without delay.
Personal Injury
You are probably on this page because you or somebody that you love was injured, and the state of your life isn't the same as it was. Well, you have come to the right place if you're looking for a trusted personal injury lawyer in Sacramento.
With profound experience and a good history of successful cases on any personal injury, our personal injury lawyer can offer you with the best personal injury representation in Sacramento, California.
With several years of experience handling accident victims and having successful recoveries for our clients, our personal injury lawyer guarantees that you will receive strong legal representation to protect your right to recover the compensation that you and your loved ones deserve.
We do recovery compensation for our clients, such as:
Fractures
Facial injuries
Neck and back injuries
Burn injuries
Crush injuries
Amputation injuries
Traumatic brain injuries
Spinal cord injuries
Internal organ damage
Scarring and disfigurement
Chronic severe pain
Psychological damage
Wrongful Death
Furthermore, if one of your loved ones experiences a wrongful death, you can also file a wrongful death claim with the guidance of a personal injury lawyer. A wrongful death can occur due to a careless surgeon, drunk driver, faulty product or any negligent or intentional action. In general, a wrongful death happens when an individual is liable for the death of another person and doesn't have a lawful reason for causing it. According to the California state law, wrongful death is a death caused by "the wrongful act or neglect of another."
What Damages are Available in a Wrongful Death Claim?
There are a lot of various personal injury damages available when filing a wrongful death claim in California. The amount involved will rely on the details and facts of each case.
Damages are normally divided based on whether they compensate for losses related to the death or the remaining family member for the losses they went through as a consequence of the death. Losses that are normally recognized to the estate are:
Medical bills for the deceased person's illness or injury
Funeral and burial expenses
Lost income including future income the deceased person could reasonably earn
Losses that are typically attributed to the surviving family members include:
Loss of financial support
The value of household services
Loss of affection, love, care, moral support, and guidance
Hanecak, P.C. Can Help
When you've been injured or a family member has been killed because of someone else's wrongdoing, contact Hanecak, P.C.'s personal injury lawyer as soon as possible after the accident.
Do not talk about the accident or injuries you acquired with an insurance adjuster, whose sole job is to make you agree to a less settlement, which is lower than the right value of your case.
We will get our accident reconstruction crew and perform our own investigation to search for evidence so as to show who's responsible for your injuries, and will also collect all the financial and medical documents to demonstrate how much you have lost financially.
We will also present a well-made case to regain your non-economic life damages like loss of function, suffering, pain and the lack of ability to do many day-to-day activities that make life worthwhile.
At Hanecak, P.C., we provide free consultation, where our personal injury lawyer will provide honest answers to all your inquiries and assess your options. If we do take your case, we will not oblige you to pay fees or expenses immediately. We take injury claims on a contingency basis that means we get paid after you have your recovery checks. Not only you don't spend money before your case is done, wherever the law permits, we can help by advancing you money and interest fee so you can withstand the financial predicament that normally follows after a serious injury. We have also listed a number of frequently asked questions that we receive.