Personal Injury Attorney Folsom, CA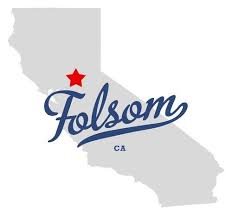 If you got injured due to someone's recklessness and wanted to claim compensation for the injuries you attained, you have probably scoured the internet for hours looking for a suitable personal law firm in Folsom, California. Well, look no further as Personal Injury Attorney Hanecak has the aptest personal injury attorney to handle your sensitive case. Why should you pick our law firm? With more than 20 years of combined experience, personal injury attorney has helped hundreds of injury victims all over Folsom, California, and we are more than willing to help you too.
In filing personal injury claims, we do it in a comprehensive manner from start to end. We strongly believe that clients must have all the knowledge about their case, which is why we ensure that they know their rights and legal options. Basing from this background, our personal injury attorney has the knowledge on how insurance companies handle personal injury claims. For somebody who's been from the other side can now be with you in your fight.
If you or one of your loved ones has been injured because of the negligence of another person, follow these steps below, so your interests are protected:
Don't wait to have medical assistance in Folsom or outside Folsom area. Delaying medical help can produce questions like did you really get injured, when you got injured, or what's the real source of the damage. Take note the names of the physician you encounter and also how you are feeling every day.
Make sure to write the facts and names of the witnesses. Record your version of the incident as soon as you are able just in case your memory of the accident fades. Also, it's imperative to have a record of all your medical bills and lost time from your work.
Contact a Folsom personal injury attorney as early as possible. Only expert personal injury attorney can give you information on your responsibilities and advice pertaining to your personal injury case. Remember, don't sign any document or talk to anyone without your personal injury attorney.
You Won't Pay Any Cent Unless You Win
If you're still trying to decide whether to hire a personal injury attorney or not, you might be thinking of how much the lawyer will charge you. Our personal injury attorney's fee is reasonable but, fee percentages shouldn't be taken into account when deciding in getting a lawyer. You should instead check the lawyer's personality and compassion for the clients, how many cases have the lawyer won and how experienced as well. Certainly, you want a personal injury attorney who has the track record of wins and the right experience needed to handle a multifaceted personal injury case.
Nonetheless, our law firm offers each client services basing on contingency fee structure. This means that the fee of your personal injury attorney will be taken from the settlement or verdict money you will receive and if ever your case losses, your personal injury attorney will not ask you to pay. But, of course, we won't allow this to happen, because our main goal is to help you acquire the personal injury claim you are worthy of.
The experienced Folsom personal injury attorney of Personal Injury Attorney Hanecak has broad legal knowledge and resources to handle difficult cases and conduct a comprehensive investigation. Our personal injury attorney will identify the extent of acquired damage in terms of emotional and physical damage, the cost of medical care, pain and suffering, income loss and reduced quality of life and other forms of hardships that're products of your personal injury.
We do believe that the responsible person or party must be held answerable for all their irresponsible actions and carelessness in causing injury to you or your loved ones. Filing for a personal injury claim means to secure the reasonable and just compensation that you are entitled under the rule of law. Our personal injury attorney has all the vital components in negotiating a settlement at the same time the capability to fight on your behalf in front of a judge or jury if needed.
If you are keen to get your personal injury claim and ensure that you get what you deserve from the responsible party, schedule a free consultation. Contact us now.