Personal Injury Attorney Elk Grove, CA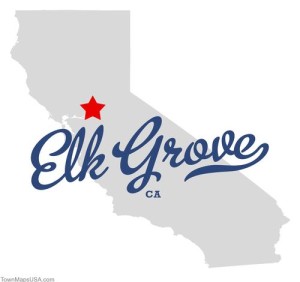 What are Personal Injury Laws?
Personal injury laws were formed to protect people from other people's negligence along with the physical, emotional and financial damages that come with these accidents. Whether it's a vehicular accident, medical malpractice or work-related injuries, our Hanecak, P.C.'s Elk Grove personal injury attorney is willing to help you with your overwhelming problems.
Personal injury law in California states that people who acquired personal injuries from any form of carelessness, negligence or recklessness are entitled to compensation losses and injuries. Recoverable compensation can include things such as pain and suffering, medical expenses, loss of income, and property damage.
Personal Injury Claims Advice
During a free, no-obligation first meeting, you can:
Learn more about their legal rights
Inquire questions concerning the legal process related to pursuing a personal injury lawsuit
Get expert counsel from a personal injury attorney on the best way to resolve your claim
Provide aggressive and professional representation in every future legal proceeding
Depending on your case and how severe your injuries are, our personal injury attorney can identify whether to continue with a personal injury case or class action lawsuit. We will handle all the details of your claim, so you can concentrate on getting well.
Personal Injury Claims and Compensation
To make sure that we give every client with top-quality representation, our personal injury attorney at Elk Grove will:
Collect all important evidence, which includes medical files, forensic evidence and police reports, pictures of the scene of accident, and statements of witnesses
Study the opposing arguments to reveal flaws in their case
Acquire expert testimony to further boost the case
Put forward keen and professional representation during trial, arbitration and mediation proceedings
Personal injury claims and awards may comprise compensation for the medical expenses of the victim, lost income, damage to property, pain and suffering and permanent disabilities. Every case is distinctive and needs the expertise of our personal injury attorney to exactly evaluate what kind of settlement will help to make you fairly whole again. Our main goal is to return you and your loved ones to your situation prior to the accident.
Finding a Qualified Personal Injury Attorney
Deciding on a decent personal injury attorney to handle your claim is a vital step in productively resolving your case and getting the appropriate compensation you deserve. Though choosing the appropriate personal injury attorney may be daunting, it shouldn't be overwhelming for you. If you have specific characteristics to look for, then the process will go on much easier. Listed below are five features of a good personal injury attorney that can help you in finding the best personal injury lawyer to take on your case.
Knowledgeable
Your chosen personal injury attorney should be both skilled and knowledgeable about your unique case. Your lawyer must provide valuable answers to your questions so that you can understand your case clearly. Your lawyer must give you a clear idea of how your case will work.
Experienced
Make sure to evaluate the experience of your chosen personal injury attorney before working with him/her. The lawyer must have handled previous cases that are similar to yours. Assess if he/she is confident and prepared to work with you all throughout the process. Not all lawyers possess the same method and attitude, so ensure that your lawyer is the best one to represent your interests.
Sensitive
Sometimes, traumatic events leave accident victims feeling defenseless and confused on what to do next. A personal injury attorney who's concern for your situation can be helpful in making you feel comfortable and provide you access to resources that you need.
Accessible
To be productive and to have a stress-free process as much as possible, your personal injury attorney must be available at all times. This means that your lawyer must return your calls and answer your questions in an appropriate manner.
Persistent
And lastly, make sure that your personal injury attorney is determined in seeking the needed documentation and other crucial information to aid in advancing and concluding your case. Legal matters may take months, if not years to close, which means that you must go with a lawyer who's keen on taking your case forward until the end.
At Hanecak, P.C., we specialize in personal injury law. We have the years of experience, skill, and know-how, which are imperative to make sure that your rights are defended, and that your claim is resolved in an appropriate, reasonable and respectful way. If you need the guidance of a personal injury attorney in Elk Grove, contact us now!