About Us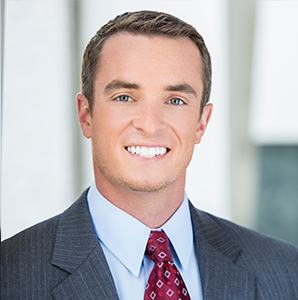 Daniel J. Hanecak
Founder/Shareholder

Daniel J. Hanecak graduated from Franklin & Marshall College in 2006 with a joint Bachelor of Science in Government & Economics. He is a graduate of the University of California at Davis, King Hall School of Law, class of 2010. Mr. Hanecak was admitted to practice in California in January 2011. He is also admitted to practice, and has appeared in cases in federal court in the United States District Courts for the Eastern and Northern Districts of California as well as the United States Bankruptcy Courts for the Eastern and Northern Districts of California. Mr. Hanecak's practice revolves primarily around real estate, bankruptcy, civil litigation, and appeals. He is also a licensed real estate broker with the California Bureau of Real Estate.
While at Davis, Mr. Hanecak founded the Real Estate Law Students Association at King Hall. In 2011, he opened his own office, the Law Office of Daniel J. Hanecak, specializing in real estate litigation. Mr. Hanecak has filed suit against some of the largest lending institutions in the United States. In 2013, Mr. Hanecak confirmed a chapter 11 bankruptcy plan for debtors that reduced underwater mortgages on their properties by more than $500,000, allowing them to retain both of their properties.
Mr. Hanecak has spoken at events on strategies for distressed homeowners as well as attended Pete Barry's "FDCPA Bootcamp." He believes that it is critical for consumers to know they have rights and there are people out there to help enforce them.
Mr. Hanecak is a former college baseball player who plays in the Cordova Men's Baseball League to "keep the dream alive." His other interests include weightlifting, writing music, history, and armchair commentary on sports.
Janet S. Manrique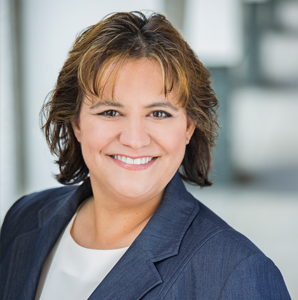 Partner/Shareholder

Janet Suzann Manrique graduated from San Francisco State University summa cum laude in 1992 with a Bachelor of Arts in Interdisciplinary Studies in Social Science. She graduated from the University of California at Berkeley, School of Law (Boalt Hall) in 1995. Ms. Manrique was admitted to practice in California in December 1995. She is also admitted to practice in federal court in the United States District Courts for the Eastern, Central, and Northern Districts of California.
Ms. Manrique is a trial and appellate attorney who practices in many areas of law. Her primary focus is in the fields of personal injury, medical malpractice, and FEHA/discrimination. For years she worked as a FELA (Federal Employment Liability Act) attorney representing railroad employees who had suffered catastrophic injuries caused by their employers' negligence. She has successfully represented plaintiffs against some of the country's largest corporations and insurance companies in both state and federal court. Ms. Manrique was an integral part of one of the largest FELA verdicts in the 100 year history of the statute. Ms. Manrique was not only an integral part of the trial team in developing the case strategy, she drafted the appellate brief that successfully affirmed an 8-figure verdict for the client who was paralyzed from his injuries. Her clients have ranged from those who have become severely disabled by back, neck, spinal, and brain injuries, to those who have fully recovered from fractures, tears, and soft tissue injuries. The recoveries in cases she has litigated range from several thousand to several million.
Ms. Manrique prides herself on devoting the same personal attention to each client, regardless of the nature of the injury. Her attention to cases includes personally responding to clients' calls, texts, and emails within 24 – 48 hours. She makes herself available to answer clients' emergency calls in evenings and weekends.
Ms. Manrique is a film buff who enjoys a wide range of movies from historical documentaries to "B" horror films. She is a PADI certified scuba diver who makes all dives in a 7.5 mm shorty, regardless of the temperature. Her other interests include history, politics, the antics of her Boston terriers, and baseball. Baseball fans will know the limited talent of her hapless dog whose nickname is Buckner. She is a long-time member of the ASPCA.
About Our Business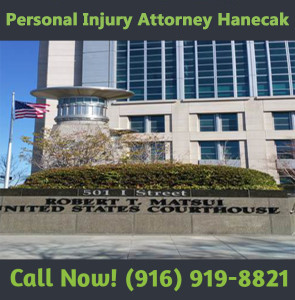 Personal Injury Attorney Hanecak is a full service law firm providing a wide array of services ranging from business litigation, consumer protection, real estate litigation and transactions, landlord-tenant disputes for plaintiffs and defense, to bankruptcy, personal injury, employment discrimination, and appeals. With over 20 years of combined legal experience, Personal Injury Attorney Hanecak can handle almost all of your legal needs. Personal Injury Attorney Hanecak will give personal attention to all aspects of litigation from filing the complaint, formulating a discovery plan, to trial and appeal in multi-million dollar litigation, whether you need a car accident attorney, DUI attorney or bankruptcy lawyers. When we are your Personal Injury Lawyer, we do not treat you like you're in a "mill" where we handle your case in a "one size fits all" manner. As your Personal Injury Attorney,we tailor our representation to your goals and needs. We are as aggressive and bold as you need and want us to be. We keep in mind that we represent your interests, not ours. Unlike other consolidation companies, our national debt relief attorneys remain involved with you in your consumer protection case from day one, so in almost all cases you will not be speaking with a paralegal or legal assistant. This is because we know that when you retain us, we are your Personal Injury Attorney, Car Accident Lawyer, Bankruptcy Attorney, Real Estate Lawyer or Business Lawyer.
---
Our Specialized Categories
     Locations We Serve
---
Payment Options
Cash
Check
American-Express
Master-Card
Visa
     Hours Of Operation
Monday: 9 AM to 6 PM
Tuesday: 9 AM to 6 PM
Wednesday: 9 AM to 6 PM
Thursday: 9 AM to 6 PM
Friday: 9 AM to 6 PM